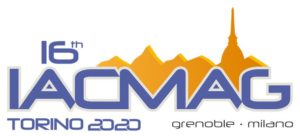 Vi ricordiamo la scadenza del 1° luglio 2019 per la call for abstracts della 16ma Conferenza Internazionale della International Association for Computer Methods and Advances in Geomechanics (IACMAG) che si terrà a Torino dal 1° al 4 luglio 2020.
Ulteriori informazioni nel bollettino allegato: 16th-international-conference-of-iacmag-526  e sul sito della conferenza: www.iacmag2020.org
The aim of the conference is to give an up-to-date picture of the broad research field of computational geomechanics. Contributions from experts around the world will cover a wide range of research topics in geomechanics. The conference program will include plenary lectures, mini-symposia, selected oral and poster presentations. Pre-conference courses on June 29 and 30 will also be held in Milan and Grenoble.