Home » Posts tagged 'Constitutive Modelling'
Tag Archives:
Constitutive Modelling
Iscriviti alla Newsletter
Eventi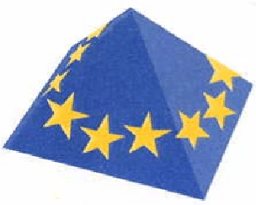 Segnaliamo la possibilità di iscriversi alla newsletter di ALERT (Alliance of Laboratories in Europe for Education, Research and Technology) tramite l'apposito modulo del sito http://alertgeomaterials.eu/ .
The Alliance of Laboratories in Europe for Education, Research and Technology (ALERT) "Geomaterials" has been created in 1989 by Roberto Nova, Manuel Pastor, Ian Smith, Peter Vermeer, Olek Zienkiewicz and Félix Darve as a pioneering (at that time!) effort to develop a European School of Thinking in the field of the Mechanics of Geomaterials. The generic name "Geomaterials" is viewed as gathering together materials, whose mechanical behaviour depends on the pressure level, which can be dilatant under shearing and which are multiphase because of their porous structure. So, the "geomaterials" label brings together mainly soils, rocks and concrete. It has been obvious from the very beginning that there is a crucial need for a joint Graduate School in order to build firmly this European scientific group in the Mechanics of Geomaterials, in close link with the doctoral students.
The main areas of interest are
– micromechanics and constitutive modelling for geomaterials
– engineering, failure, strain localisation and instabilities
– large scale computations for geomaterials and geostructures
– integrity of geostructures and inverse analysis in geomechanics
– environmental geomechanics and durability of geomaterials
The core activity represents the annual meeting with ALERT Workshop and ALERT Doctoral School.
Maggiori informazioni su: http://alertgeomaterials.eu/

Dear Colleagues,
We invite you to contribute your innovative work in the International IACMAG Symposium at IIT Gandhinagar during 5-7 March 2019.
More details of the symposium are available on http://events.iitgn.ac.in/2019/iacmag/
The deadline for abstract submission is 3rd August 2018.
Per chiarimenti e comunicazioni non esitate a rivolgervi a: iacmag2019@iitgn.ac.in
Amit Prashant and Ajanta Sachan
Indian Institute of Technology Gandhinagar
Palaj. Gandhinagar
Gujarat – 382355; India
L'Associazione
Il GNIG (Gruppo Nazionale di Ingegneria Geotecnica) si propone di promuovere il coordinamento delle attività di ricerca e di formazione nel Settore Scientifico Disciplinare ICAR07 – 08/B1 'Geotecnica', di curare le relazioni con gli altri Settori Scientifico Disciplinari, con gli Organi di Governo dell'Università e con le Associazioni Scientifiche e Culturali del Settore.