Home » Posts tagged 'Geotechnics'
Tag Archives:
Geotechnics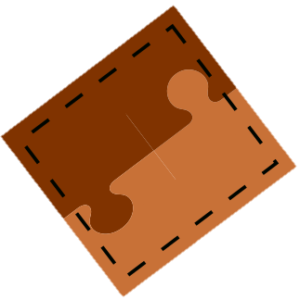 The AGERP – Advancements in Geotechnical Engineering: from Research to Practice – Organising Committee invites you to a lecture series which aims to disseminate the coupled learnings from academia and industry on some of the key topics in geotechnical engineering. It is a pro bono initiative, and the lectures are free to attend.
More information at: https://www.age-rp.com/
The sixth lecture will be on 'Design of Foundations'. Both the talks of this Lecture will be delivered by Emeritus Professor Harry Poulos (University of Sydney, Australia).
Lecture 6 is scheduled to be hosted in two separate sessions on 23rd September 2021 and 24th September 2021 (Australian Eastern Standard Time-AEST) with registration closing at 00:00, 22nd September 2021 (AEST).
You may find further info. and register (free but mandatory) here: https://www.age-rp.com/
—–
Past lectures
The first lecture was on 'Mechanically Stabilised Earth (MSE) Walls'. This lecture was delivered by Prof. Emeritus Richard J. Bathurst (GeoEngineering Centre at Queen's-RMC, Canada) and Ms. Chaido (Yuli) Doulala-Rigby (Tensar International Corporation, UK) on 15th April 2021.
2nd lecture: 'AI and Big Data in Geotechnics', jointly delivered by Dr. Robert C. Bachus (Geosyntec Consultants, Georgia, USA), Professor Sarat Kumar Das (Indian Institute of Technology (ISM) Dhanbad, India) and Dr. Nick Machairas (Groundwork A.I. – Next-gen Geotechnics, USA) on 3rd May 2021.
3rd lecture: 'Geotechnics of Tailings Dams ', jointly delivered by Prof. Scott Michael Olson (University of Illinois at Urbana Champaign, USA) and Mr. Michael Jefferies (Consulting Engineer, UK) on 28th May 2021
4th lecture: 'In-situ Testing in Geotechnical Engineering', jointly delivered by Professor Emeritus Peter K. Robertson (Gregg Drilling LLC, USA) and Eng. Diego Marchetti (Marchetti DMT, Italy) on 11th June 2021
5th lecture: 'Soil Erosion', jointly delivered by Prof. Jean-Louis Briaud (Texas A&M University, USA) and Mr. Amir Shahkolahi (Global Synthetics Pty Ltd., Australia) on 23rd July 2021