Home » Posts tagged 'tenure-track'
Tag Archives:
tenure-track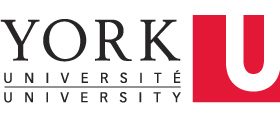 The Department of Civil Engineering at the Lassonde School of Engineering invites applications from qualified individuals for a tenure-track professorial-stream position at the Assistant Professor level in Geotechnical Engineering to commence on July 1, 2019. Salary will be commensurate with qualifications and experience. All York University positions are subject to budgetary approval.
We are looking to appoint a highly motivated candidate who will contribute to the Department's goal of establishing a state-of-the-art advanced experimental geotechnics facility, focused on laboratory and field testing of saturated, unsaturated and frozen soils, and other geomaterials, such as waste and mine tailings. Other focus areas of this position can include: geotechnical field instrumentation and monitoring for geohazards; environmental geotechnics; energy geotechnics; experimental geochemistry; transportation geotechnics; and mining geotechnics. The successful candidate is expected to play a key role in the teaching of undergraduate and graduate geotechnical engineering courses.
Posting End Date: November 30, 2018
More information at: http://webapps.yorku.ca/academichiringviewer/viewposition.jsp?positionnumber=1824