Home » Posts tagged 'theoretical modelling'
Tag Archives:
theoretical modelling

Applications are welcomed for a Postdoctoral position at GeoRessources laboratory, University of Lorraine (France). He/she will notably collaborate to the CIGEO research project of Andra and should design and supervise experimental tests for characterizing thermo-hydro-mechanical (THM) behavior of argillaceous rocks.
Duration: 1 year (renewable).
More information in the attachment (download).

Three scholarships are available for PhD studies commencing in 2019. The scholarships will provide support for three years on a full-time basis for a research project leading to a PhD.
Project 1: the project aims at developing an experimentally validated theory of the behaviour of geosynthetic clay liners (GCLs) under high temperatures and salt gradients that will lead to a significant improvement in the understanding of their hydraulic behaviour. The PhD will focus on the evaluation of temperature effects, wet/dry cycles salt gradients and stress changes on the water retention curves (WRCs) of geosynthetic clay liners.
Project 2 (2 scholarships): the project will focus on contaminant transport through lining systems. Particular emphasis will be given to chemical compatibility issues between a suite of emerging contaminants (PFAS, etc.) and soil and geosynthetic liners. This project aims at providing practitioners with better tools to estimate the design life of hydraulic barriers systems.
Applicants should have an Honours 1 or First Class Honours Degree in Engineering or Science and an interest in analytical/numerical and experimental research. The scholarship value is A$28,500  per annum, with the possibility of a top-up depending on academic standing and/or experience. The potential for further earning is also possible through tutoring.
For further information, contact Prof. Malek Bouazza, at malek.bouazza@monash.edu. Applications including a curriculum vitae, a copy of academic transcript, evidence of English-language proficiency (international applicants only) names and contact details of at least two academic referees should be sent to the above email address.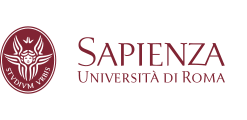 In occasione del prossimo convegno organizzato dall'AIMETA (Associazione Italiana di Meccanica Teorica e Applicata), che si terrà a Roma Sapienza dal 15 al 19 Settembre 2019 (http://www.aimeta2019.it/), è stato organizzato un Mini-Simposio, proposto da Claudio Tamagnini, Cristina Jommi e Angelo Amorosi, dal titolo "Theoretical, Numerical and Physical Modelling in Geomechanics: from the micromechanics of granular materials to geotechnical engineering applications".
È possibile inviare sommari entro il 28 Febbraio 15 Marzo 2019, seguendo le indicazioni riportate in http://www.aimeta2019.it/autori/. Le memorie (in lingua inglese) saranno pubblicate da Springer nella serie "Lecture Notes in Mechanical Engineering", indicizzata in Scopus e WOS.
Si auspica una qualificata e numerosa partecipazione all'evento.
Ulteriori dettagli nell'avviso allegato: Mini-Simposio AIMETA 2019_updated