Home » Posts tagged 'Assistant Professor'
Tag Archives:
Assistant Professor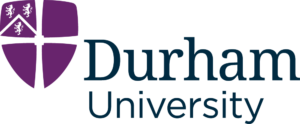 The Department of Engineering at Durham University (UK) is currently undergoing a period of strategic growth and is looking to fill nine new academic posts across a range of specialisations at various academic levels. We welcome applications from outstanding individuals with research and teaching interests in the following area:
Offshore Geotechnics – Assistant Professor grade 7/8
Durham University has demonstrated genuine international research leadership in the areas of geotechnical research and computational mechanics. The Department of Engineering is well equipped with cutting-edge testing facilities for geo-mechanics research, which offers researchers unique opportunities. The Geotechnical Laboratory has advanced element test apparatus for characterisation of cyclic behaviour of soils. Durham University has several High Performance Computing resources, including Hamilton Linux clusters, with about 4800 CPU cores.
Applicants must demonstrate research excellence in the field of offshore geotechnics, with the ability to teach our students to an exceptional standard in a range of topics and to fully engage in the services, citizenship and values of the University. The University provides a working and teaching environment which is inclusive and welcoming and where everyone is treated fairly with dignity and respect. Candidates will be expected to demonstrate these key principles as part of the assessment process.
Start Date: ideally 1 October 2021
Apply link: https://durham.taleo.net/careersection/du_ext/jobdetail.ftl?job=21000267&tz=GMT%2B00%3A00&tzname=Europe%2FLondon