Home » Posts tagged 'Mitigation'
Tag Archives:
Mitigation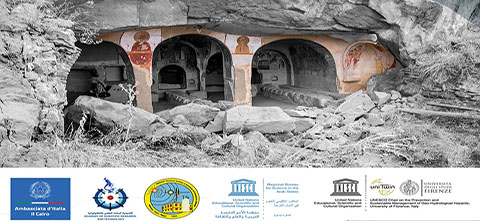 The Symposium will be organised during the period of 10 – 12 December 2019 by Embassy of ltaly in Egypt. It will take place in an exclusive cruise on the Nile between Luxor (check-in 9th of December) and Assuan (check-out 13th of December).
The Symposium is mainly addressed (not exclusively) to Conservators and Managers of UNESCO World Heritage Sites and of Monuments and Sites in general, as well as experts of Engineering Geology in general, who will benefit from case studies worldwide. It is organised in sessions covering the innovation and advances in science and technology on geohazards mitigation in heritage sites from all over the world, showing case studies and sharing similar approaches in various climatic and hazardous contexts.
lmportant Dates
Abstract submission: 15 October 2019
Notification of acceptance: 25 October, 2019
Submission of full paper: 30 November, 2019
For further information, please contact: nevinenabil.asrt@gmail.com
Download brochure: Brochure_Unesco_Cairo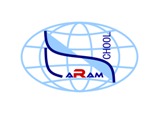 Dear Colleagues,
we are pleased to announce that the next edition of LARAM School will be hosted by Prof. Michel Jaboyedoff at University of Lausanne (Switzerland). For logistic constraints, the 2 weeks lessons will be scheduled on 2nd – 13th September 2019.
We are aware that in the period 1st – 6th of September 2019 the ECSMGE 2019 (XVII European Conference on Soil Mechanics and Geotechnical Engineering) will be held in Reykjavik (Iceland), organized by the ISSMGE. We are sorry for this inconvenience that we couldn't manage in a different way.
We hope that the PhD students potentially interested to apply for participating to the School will be able to arrange properly their schedule.
We send our best regards, and we look forward to meeting you soon.
Leonardo Cascini (LARAM President)
Michele Calvello and Sabatino Cuomo (LARAM Coordinators)
website: www.laram.unisa.it

2nd International Conference on Natural Hazards & Infrastructure, Chania, Crete Island (Greece), 23-26 June 2019.
Call for abstracts. Submission deadline: extended to 10 October 2018.
CONFERENCE TOPICS:
EARTHQUAKES & LANDSLIDES
-Aging Infrastructure and future Earthquakes
-Seismic Design of Foundations
-Ground Failure & Liquefaction
-Seismic Isolation & Energy Dissipation Devices
-Earthquake or Flood induced Landslides
-Landslides Prevention & Mitigation
CLIMATE CHANGE & FLOODING
-Urban Drainage Infrastructure
-Natural & Engineered Defenses
-Storm Surges, Tsunamis and Sea Level Rise
-Strong Winds, Storms, Hurricanes & Cyclones
-Impact of Extreme Weather on Infrastructure
-Drought impacts on Infrastructure Service
CROSS CUTTING TOPICS
-Hazard Prediction, Warning & Management
-Strengthening Tools & Mitigation Strategies
-Remote sensing for natural disasters
-Life-Cycle Management of Infrastructure
-Resilience of infrastructure networks
-Towards Adaptive Infrastructure
Special Sessions & Workshops: organized by experts on a variety of hot topics , they will include theme talks by distinguished lecturers, paper presentations and round-table discussions.
CONTACT: secretary@iconhic.com   –   www.iconhic.com/2019