Home » Posts tagged 'Mitigation'
Tag Archives:
Mitigation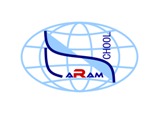 XVI LARAM School "LAndslide Risk Assessment and Mitigation"
6 – 17 Settembre 2021, Università di Salerno
On-line Course, 6 ore di lezione giornaliere, a partire dalle 10:00 CET
LARAM è una scuola internazionale su "LAndslide Risk Assessment and Mitigation" fondata dall'Università degli Studi di Salerno nel 2005. Il Comitato Scientifico 2018-2021 è composto da esperti internazionali nel campo del Rischio da Frana provenienti da 15 diversi Paesi. La Scuola è rivolta a 40 dottorandi selezionati ogni anno tra coloro che operano nel campo dell'ingegneria civile, dell'ingegneria ambientale, dell'engineering geology o con un background ingegneristico simile. Dal 2006 più di 600 studenti provenienti da più di 200 Università hanno frequentato la LARAM School. 
LARAM è aperta a Dottorandi e a giovani Post-Doc.
La SCADENZA per la domanda/registrazione è lunedì 28 giugno 2021
Se ci sono potenziali partecipanti (dottorandi o giovani post-doc) della vostra Università interessati a partecipare a questa edizione, visitate la pagina web LARAM (www.laram.unisa.it).
Se siete a conoscenza di vostri colleghi di altre Università/Dipartimenti che potrebbero avere potenziali partecipanti alla LARAM 2021, vi preghiamo di inoltrare queste informazioni.
Maggiori informazioni alla pagina:
https://www.laram.unisa.it/school/2021online/2021online