Home » Posts tagged 'Earthquake Engineering'
Tag Archives:
Earthquake Engineering

The Centre for Studies CEREMA, in France, is looking for a researcher in geotechnical earthquake engineering for a project on the measure and analysis of dynamic soil parameters and characterization of the associated uncertainties. The candidate must have an expertise on dynamic soil behavior and laboratory measurement. A knowledge in seismic site response will be much appreciated. The selected  candidate will be based in either Nice or Aix en Provence.
CEREMA (Centre for Studies and Expertise on Risks, Mobility, Land Planning and the Environment) is a State agency of scientific and technical expertise, in support of the definition, implementation and evaluation of public policies, on both national and local levels. It is placed under the supervision of the French ministries in charge of sustainable development, town planning and transportation.
Deadline: 15/06/2019
More information in the attached announcement: CDD-Cerema-SIGMA2-english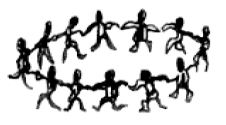 L'Associazione Gian Franco Lupo, "Un Sorriso alla Vita" – onlus di Pomarico (MT) ha promosso il "Premio Marco Mucciarelli" coinvolgendo l'Università degli Studi di Basilicata, dove ha insegnato; l'Istituto Nazionale di Oceanografia e di Geofisica Sperimentale di Trieste, dove negli ultimi anni ha diretto proficuamente la sezione "Centro Ricerche Sismologiche"; il CNR-IMAA di Tito Scalo (PZ) con cui ha lungamente collaborato e l'ANPAS dove si è dedicato con passione all'attività formativa dei volontari.
Il Premio, consistente nell'attribuzione di una somma pari a 6'000 euro, è stato istituito al fine di ricordare e far conoscere alle nuove generazioni la figura professionale, scientifica e umana del Professor Marco Mucciarelli, un grande uomo, che aveva nella sua semplicità e nel suo sorriso notevoli doti attrattive e comunicative. Si è dedicato con passione alla formazione dei suoi studenti trasmettendo amore per la ricerca.
Alla prima edizione del Premio possono partecipare i neolaureati con laurea specialistica o magistrale in Fisica, Geoscienze, Geologia, Geofisica, Ingegneria o materie affini che abbiano svolto la tesi di laurea in tematiche sismologiche, geofisiche e di ingegneria sismica, nell'anno solare 2018.
Termine perentorio: 31 dicembre 2018
Ulteriori informazioni disponibili negli allegati:
Comunicato Premio Marco Mucciarelli

Dear Colleagues,
We invite you to contribute your innovative work in the International IACMAG Symposium at IIT Gandhinagar during 5-7 March 2019.
More details of the symposium are available on http://events.iitgn.ac.in/2019/iacmag/
The deadline for abstract submission is 3rd August 2018.
Per chiarimenti e comunicazioni non esitate a rivolgervi a: iacmag2019@iitgn.ac.in
Amit Prashant and Ajanta Sachan
Indian Institute of Technology Gandhinagar
Palaj. Gandhinagar
Gujarat – 382355; India