Home » Posts tagged 'modelling'
Tag Archives:
modelling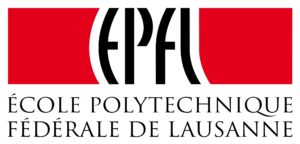 The Laboratory of Soil Mechanics at École Polytechnique Fédérale de Lausanne (EPFL) is currently looking for two PhD students and a Postdoctoral researcher to conduct research in THM testing and modelling of geomaterials as part of research activities on nuclear waste storage.
The positions are open as of January 1st 2019, or upon agreement. More information on these positions can be found in the attached document. Interested candidates should submit their application to recruitment.lms@epfl.ch.

Il  Department of Civil and Environmental Engineering dell'University of Strathclyde (Glasgow, Scotland, UK) offre due posizioni di dottorato sui seguenti temi:
1) Clay micromechanics: from experimental  evidence at the nano/micro scale to particle-scale modelling via Discrete Element Method
2) Engineering  vegetation to stabilise geotechnical structures: developing open-air portable laboratory to design vegetation-based remedial measures
Durata: 3 anni
Borsa: £1230/mese
Scadenza della domanda: 25 ottobre 2018
La data di inizio è prevista tra gennaio e febbraio 2019. Si richiede un voto di laurea non inferiore a 104/110 (possibilmente 110/110). Per ulteriori informazioni, contattare il Prof. Alessandro Tarantino (alessandro.tarantino@strath.ac.uk)