Home » Posts tagged 'Geomechanics'
Tag Archives:
Geomechanics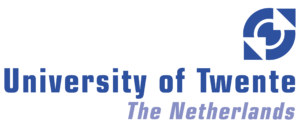 Applications are welcomed for two Assistant Professor positions of Computational Multiscale Mechanics and Geomechanics at University of Twente (Netherlands).
Focus of the first position is on the development of advanced open-source computational tools for the investigation of particulate materials. The second position is dedicated to the multiscale and multiphase modelling of soils, for material characterisation, prediction, improvement.
For more information follow the links below:
– Computational Multiscale Mechanics (deadline 1 April 2020):
https://www.utwente.nl/en/organization/careers/!/1110934/assistant-professor-computational-multiscale-mechanics
– Geomechanics (deadline 15 April 2020):
https://www.utwente.nl/en/organization/careers/!/1127291/assistant-professor-geomechanics