Home » Posts tagged 'landslides'
Tag Archives:
landslides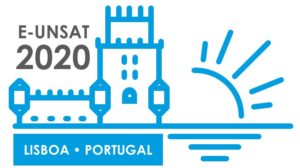 Vi segnaliamo la call for abstracts per la IV Conferenza Europea sui Terreni Parzialmente Saturi, E-UNSAT 2020, organizzata dall'Instituto Superior Tecnico di Lisbona in collaborazione con la Delft University of Technology e l'Universitat Politècnica de Catalunya, che si terrà a Lisbona dal 24 al 26 Giugno 2020. Sono Conference Chairs Rafaela Cardoso, Cristina Jommi e Enrique Romero.
La scadenza per l'invio degli abstract è il 19 Maggio 2019. Si auspica, come per le precedenti edizioni, una significativa partecipazione della comunità geotecnica italiana.
Ulteriori informazioni nel volantino: E-UNSAT2020_abstract_call e sul sito del convegno: https://eunsat2020.tecnico.ulisboa.pt

2nd International Conference on Natural Hazards & Infrastructure, Chania, Crete Island (Greece), 23-26 June 2019.
Call for abstracts. Submission deadline: extended to 10 October 2018.
CONFERENCE TOPICS:
EARTHQUAKES & LANDSLIDES
-Aging Infrastructure and future Earthquakes
-Seismic Design of Foundations
-Ground Failure & Liquefaction
-Seismic Isolation & Energy Dissipation Devices
-Earthquake or Flood induced Landslides
-Landslides Prevention & Mitigation
CLIMATE CHANGE & FLOODING
-Urban Drainage Infrastructure
-Natural & Engineered Defenses
-Storm Surges, Tsunamis and Sea Level Rise
-Strong Winds, Storms, Hurricanes & Cyclones
-Impact of Extreme Weather on Infrastructure
-Drought impacts on Infrastructure Service
CROSS CUTTING TOPICS
-Hazard Prediction, Warning & Management
-Strengthening Tools & Mitigation Strategies
-Remote sensing for natural disasters
-Life-Cycle Management of Infrastructure
-Resilience of infrastructure networks
-Towards Adaptive Infrastructure
Special Sessions & Workshops: organized by experts on a variety of hot topics , they will include theme talks by distinguished lecturers, paper presentations and round-table discussions.
CONTACT: secretary@iconhic.com   –   www.iconhic.com/2019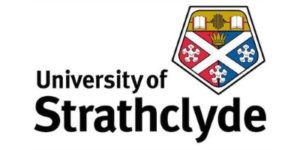 Title: The hydraulic control of the rhizosphere on rainfall-induced fast-moving shallow landslides
Duration: 3 years
Start date: 01/10/2018 (later date can be negotiated)
Eligibility: Applications from Home/Rest of UK/EU applicants & First Class Honours (or equivalent)
Where: Department of Civil and Environmental Engineering, University of Strathclyde, Glasgow, Scotland
Supervisor: Professor Alessandro Tarantino
Maggiori dettagli alla pagina: http://alertgeomaterials.eu/2018/07/phd-position-at-the-university-of-strathclyde/