Home » Posts tagged 'faculty position'
Tag Archives:
faculty position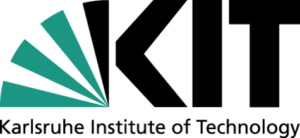 Division IV – Natural and Built Environment, the Karlsruhe Institute of Technology Department of Civil Engineering, Geo­ and Environmental Sciences (Germany) invites applications for the position of Professor (W3) of Soil Mechanics and Geotechnical Engineering. This position to be appointed at the earliest possible date and is associated with membership of the Board of Directors of the "Institute for Soil Mechanics and Rock Mechanics".
We are looking for a personality who represents the entire scope of "Soil Mechanics and Geotechnical Engineering" with enthusiasm and innovative power. You further develop this field on new and approved methods and fundamental and application-oriented research, and you assume responsibility in research and education by relying on your excellent didactic skills, scientific achievements – proven by relevant publications – and your expertise in creatively combining fundamental principles, numerical description, experimental research and engineering application. A well-equipped laboratory is at your disposal.
Deadline: March 1st, 2020
More information in the attachment: Professor position 2020 – KIT