Home » Posts tagged 'faculty position'
Tag Archives:
faculty position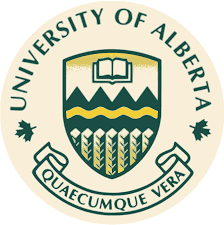 The Department of Civil and Environmental Engineering at the University of Alberta (Canada) invites applications to a tenure-track or tenured position with expertise in energy geotechnics research. The Faculty will consider an Assistant, Associate or Full Professor appointment. The successful candidate will collaborate with the Reservoir Geomechanics Research Group and contribute to the ongoing growth of our GeoInnovation Environments: GeoREF (high temperature/pressure experimental lab), GeoCERF (beam centrifuge research facility), GeoPRINT(3D printing of rocks and fractures) and GeoRMT(reservoir geomechanical modeling platform).
Applicants are invited to submit their curriculum vitae including employment history, a statement outlining research and teaching experience and areas of interest, a brief description of major contributions to teaching and research, reprints of at least three representative research papers, and the names of at least three referees to:
Dr. Simaan AbouRizk, Department Chair
E-mail: civchair@ualberta.ca
The competition will remain open until the position is filled. Review of applications and selection of short-listed candidates will begin June 1st. The anticipated start date is to be mutually agreed upon.
For further information: https://careers.ualberta.ca/Competition/A104144971/