Home » Posts tagged 'Soil-Structure Interaction'
Tag Archives:
Soil-Structure Interaction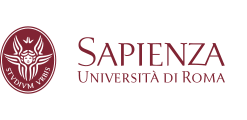 Vi segnaliamo i quattro seminari che il prof. George Gazetas terrà a Roma, il 13 e il 14 giugno p.v., nell'ambito del master in Geotechnical Design organizzato dall'Università Sapienza:
– Fundamentals of Soil–Foundation–Structure interaction
– Dynamics of shallow foundations through case histories
– Pile foundations: inertial and kinematic response
– Seismic case histories with pile foundations
Gli interessati potranno prenotarsi inviando un messaggio all'indirizzo masterprogeo@uniroma1.it . La partecipazione è gratuita.
Maggiori informazioni nella locandina: Seminaries of June 2019

Researcher position open at École des Ponts ParisTech, Paris, France.
The successful candidate will develop research in numerical modelling of soil-structure interaction under complex loadings including dynamics. Fundamental and numerical studies will be developed in relation with experimental studies performed in Laboratoire Navier and by outside partners. In addition to the development of classical techniques for numerical modelling of materials and structures (FEM, BEM, FFT, …), the valorization of big data gathered from the monitoring of geotechnical structures will be a priority area of research. This includes the development of new tools based on artificial intelligence systems for modelling and design in geotechnics.
Deadline: 18 April 2019
More information at: http://www.enpc.fr/lecole-recrute-offres-demploi?intuition_id=112368

Saint Petersburg (Russia), 19-21 September 2018
TC207 International Geotechnical Conference
"Urban Planning Below the Ground Level: Architecture and Geotechnics"
Topics of the Conference:
– Soil-Structure Interaction
– Retaining Walls
– Underground Construction
– Forensic Geotechnical Engineering
Informazioni più dettagliate sono disponibili all'indirizzo:
http://tc207ssi.org/conferences/2018/index.html
Si auspica la partecipazione di rappresentanti italiani che possano operare attivamente anche nell'ambito delle sessioni di discussione e del workshop.