Home » Posts tagged 'PhD position'
Tag Archives:
PhD position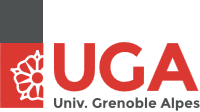 Vi trasmettiamo il seguente annuncio, ricevuto dal Prof. Gioacchino (Cino) Viggiani dell'Université Grenoble Alpes.
We (Edward Andò and Cino Viggiani) are looking for outstanding candidates for a PhD project we have that is starting this October at Laboratoire 3SR, Grenoble. It's to do with packing and deformation problems in granular materials varying shape and friction, as well as Level Set DEM. The PhD is within a European grant which includes some industry contacts and a secondment in Germany.
See pdf file for further details and how to apply: CALIPER_AnnouncementText_ESR8
Application deadline: 15th August, 2019