Home » Posts tagged 'Computational Geomechanics'
Tag Archives:
Computational Geomechanics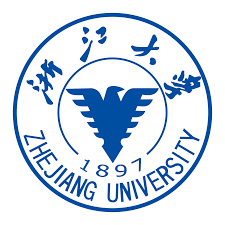 The Computing Center for Geotechnical Engineering (COMEGE) of Zhejiang University has openings for postdoctoral fellows in computational geomechanics. Successful candidates should demonstrate a good publication record on geomechanics, engineering mechanics, and/or numerical methods (e.g. FEM, DEM, MPM, SPH, peridynamics), and are expected to conduct independent research on these areas. A good knowledge of high-performance computing and code developing will be a plus.
About the institute: Zhejiang University is among the top universities in China (one of the C9 League) and is located in the historical and beautiful city of Hangzhou. It ranks 53 according to the QS World University Rankings 2020.
Contact: The potential applicants should send a CV enclosed with representative publications to Dr. Mei Dong (mdong@zju.edu.cn).

The Department of Environmental Informatics at the Helmholtz Centre for Environmental Research (UFZ), whose main base is in Leipzig (Germany), is seeking at the earliest possible date a PostDoc in Computational Geomechanics and Multiscale Modelling.
Energy and environmental aspects of geoscience remain the greatest challenges that our society will face in the coming decades. To provide a numerical tool for environmental protection (e.g. sub-surface integrity) and energy transition (e.g. underground energy storage), Department of Environmental Informatics develops an open-source Finite Element platform, OpenGeoSys in C++. The tool enables us to simulate multi-physical processes in sub-surface such as fluid and heat transport, or rock deformation and failure. For simulation of discontinuous deformation or crack propagation in rock, a variational phase-field (VPF) model has been adapted and implemented in OpenGeoSys (OGS-6). Within the GeomInt2 project (www.ufz.de/geomint) the VPF method shall be further developed and applied to various applications such as field experiments in the Underground Research Laboratories and Mines in Mont Terri (Opalinus clay) and Springen (salt rock), respectively.
Closing date for applications: 22.11.2020
Place of work: Leipzig – More information here.