Home » Posts tagged 'gas migration'
Tag Archives:
gas migration

The Multiscale-Hydro-Geomechanics group of the GeoRessources laborarory, Nancy, France, welcomes applications for a Postdoctoral Position for 12 months.
The research involves the study and modeling of hydromechanical couplings during gas migration in saturated clayey rocks at mesoscopic scales. The position is funded by a CNRS post-doctoral contract and is part of a larger EU project (EURAD) that aims to mobilize academic research on major nuclear-related issues.
Please find further details in the attached file:
CNRS_PostDoctoral_Position_EURAD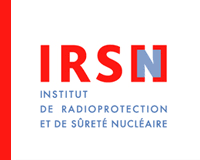 Applications are welcomed for a 18 months postdoc position in IRSN (Institute of Radiation protection and nuclear safety, Fontenay Aux Roses – France + several stays in Barcelona – Spain) to investigate gas migration in natural and swelling clays. Further information on this position can be found in the attached document.
The work proposed in this post-doctoral fellowship is divided into two parts and consists mainly in working on the characterization of the microstructure of clay materials and their relationship to gas migration. The first part is on the impact of gas migration of the HM behavior of bentonite pellet-powder mixtures. The second part proposed concerns the image analysis tools of microtomography  to improve the segmentation of low contrast grey level areas and the morphological descriptors construction to be able to generate equivalent synthetic structures.