Home » Posts tagged 'Imperial College'
Tag Archives:
Imperial College

Applications are invited for a one year full-time researcher based in the Department of Civil and Environmental Engineering at Imperial College London in the area of discrete element modelling and computational fluid dynamics. The successful applicant will join the Geotechnics research group as a member of research staff and will conduct research on an EPSRC funded project entitled "Particle-scale investigation of seepage induced geotechnical instability". The work will be conducted under the supervision of Professor Catherine O'Sullivan.
The start date for this research post is July 1 2019.
More information at: https://www.imperial.ac.uk/jobs/description/ENG00849/research-assistantassociate/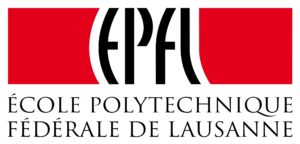 Postdoctoral position in Energy Geostructures field, Laboratory of Soil Mechanics (LMS), EPF Lausanne.
The position, funded by Swiss National Science Foundation (SNSF), aims at providing fundamental information on the mechanisms governing the cyclic thermo-mechanical behaviour of energy geostructures by analyzing multiphysical processes occurring within the soil, soil-structure interface and along energy geostructures through an experimental, theoretical, and numerical approach.
The position is now open and will start on August 1st 2019 or upon agreement.
More information in: Postdoc-Position-LMS-EPFL-2

Post of Research Assistant/Research Associate in the School of Engineering at Newcastle University in the area of computational geotechnics. The successful applicant will carry out high-quality research on infrastructure embankments and the impacts of climate change. This project is part ACHILLES consortium which comprises the Universities of Newcastle, Durham, Loughborough, Southampton, Bath and Leeds and the British Geological Survey.
The closing date for applications is 26th May 2019.
More information at: https://www.jobs.ac.uk/job/BRV878/research-assistant-associate-d174412r2

There are currently two open positions for academic staff at the lecturer/senior lecturer level within the Geotechnics Section of the Department of Civil Engineering at Imperial College, London. The first position has an emphasis on experimental soil mechanics, while the second position is for someone with an expertise in ground investigation and / or engineering geology.
Closing date: 31 January 2019
More information at:
https://www.imperial.ac.uk/jobs/description/ENG00640/lecturersenior-lecturer-geotechnics
https://www.imperial.ac.uk/jobs/description/ENG00641/lecturersenior-lecturer-geotechnics

An opportunity has arisen for a Research Associate to work on experimental geotechnical laboratory and field studies carried out in conjunction with the ALPACA Joint Industry Project. The latter is a major research project that is being advanced in association with University of Oxford, funded by EPSRC and Industry. Professor R J Jardine is the Principal Investigator, with Dr Stavroula Kontoe as Co-Investigator. The project is directed towards the cost-effective design of foundations for offshore wind-turbines, especially those for chalk dominated sites. This is a fixed term appointment that will commence from December 2018 or later and extend up to end of February 2020.
Closing date: 28 October 2018
More information at: www.imperial.ac.uk/jobs/description/ENG00523/research-associate