Home » Posts tagged 'laboratory'
Tag Archives:
laboratory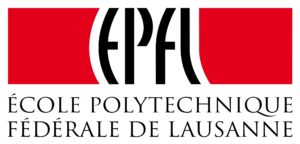 The Laboratory of Soil Mechanics at École Polytechnique Fédérale de Lausanne (EPFL) is currently looking for two PhD students and a Postdoctoral researcher to conduct research in THM testing and modelling of geomaterials as part of research activities on nuclear waste storage.
The positions are open as of January 1st 2019, or upon agreement. More information on these positions can be found in the attached document. Interested candidates should submit their application to recruitment.lms@epfl.ch.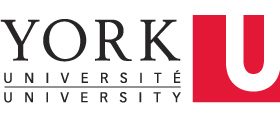 The Department of Civil Engineering at the Lassonde School of Engineering invites applications from qualified individuals for a tenure-track professorial-stream position at the Assistant Professor level in Geotechnical Engineering to commence on July 1, 2019. Salary will be commensurate with qualifications and experience. All York University positions are subject to budgetary approval.
We are looking to appoint a highly motivated candidate who will contribute to the Department's goal of establishing a state-of-the-art advanced experimental geotechnics facility, focused on laboratory and field testing of saturated, unsaturated and frozen soils, and other geomaterials, such as waste and mine tailings. Other focus areas of this position can include: geotechnical field instrumentation and monitoring for geohazards; environmental geotechnics; energy geotechnics; experimental geochemistry; transportation geotechnics; and mining geotechnics. The successful candidate is expected to play a key role in the teaching of undergraduate and graduate geotechnical engineering courses.
Posting End Date: November 30, 2018
More information at: http://webapps.yorku.ca/academichiringviewer/viewposition.jsp?positionnumber=1824

The Department of Civil and Environmental Engineering at the University of Auckland invites applications from outstanding candidates for a position in Geotechnical Engineering at the Lecturer / Senior Lecturer / Associate Professor level.
The candidate will be expected to develop a strong research programme, to teach undergraduate and postgraduate courses in the Civil and Environmental Engineering programmes and to participate in the administrative activities of the Department, the Faculty of Engineering and the University.
The selected candidate must:
hold a Ph.D. in Geotechnical Engineering
have an excellent academic record as evidenced by a publication record appropriate to the appointment level sought
demonstrate experience and expertise in specialised laboratory and/or innovative field-based research.
It is anticipated that the area of research and professional practice may involve geotechnical characterisation of problematic soils, slope engineering, rock and tunnel engineering, geotechnical earthquake engineering, and/or other emerging geotechnical specialties.
More information at: https://engineeroxy.com/announcement,a5196.html