Home » Posts tagged 'Newcastle'
Tag Archives:
Newcastle

Applications are invited for a one year full-time researcher based in the Department of Civil and Environmental Engineering at Imperial College London in the area of discrete element modelling and computational fluid dynamics. The successful applicant will join the Geotechnics research group as a member of research staff and will conduct research on an EPSRC funded project entitled "Particle-scale investigation of seepage induced geotechnical instability". The work will be conducted under the supervision of Professor Catherine O'Sullivan.
The start date for this research post is July 1 2019.
More information at: https://www.imperial.ac.uk/jobs/description/ENG00849/research-assistantassociate/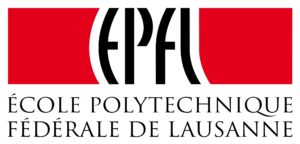 Postdoctoral position in Energy Geostructures field, Laboratory of Soil Mechanics (LMS), EPF Lausanne.
The position, funded by Swiss National Science Foundation (SNSF), aims at providing fundamental information on the mechanisms governing the cyclic thermo-mechanical behaviour of energy geostructures by analyzing multiphysical processes occurring within the soil, soil-structure interface and along energy geostructures through an experimental, theoretical, and numerical approach.
The position is now open and will start on August 1st 2019 or upon agreement.
More information in: Postdoc-Position-LMS-EPFL-2

Post of Research Assistant/Research Associate in the School of Engineering at Newcastle University in the area of computational geotechnics. The successful applicant will carry out high-quality research on infrastructure embankments and the impacts of climate change. This project is part ACHILLES consortium which comprises the Universities of Newcastle, Durham, Loughborough, Southampton, Bath and Leeds and the British Geological Survey.
The closing date for applications is 26th May 2019.
More information at: https://www.jobs.ac.uk/job/BRV878/research-assistant-associate-d174412r2

Dr Yilin Gui is looking for candidates who could be interested in a PhD scholarship in Newcastle.
This doctoral project is about the development of a thermo-hydro-mechanical model capable of describing the effect of CO2 intermittent injection and expansion on the stability of a wellbore. The project starts from September 2018 and it lasts for 3.5 years. The closing date for submitting the application is the 13th of July.
For more information, the advertisement of the project is at the following link: https://www.jobs.ac.uk/job/BKI411/phd-studentship-in-engineering-wellbore-stability-for-carbon-sequestration-in-geological-formations/