Home » Posts tagged 'granular materials'
Tag Archives:
granular materials
The 2020 ASCE Engineering Mechanics Institute International Conference is on 5th-8th of April 2020 and will be held at Durham University (www.emi2020-ic.com). A number of mini-symposia are organised for research on "Mechanics of Granular Materials and Coupled Systems", including:
–  MS-51: Granular Systems: Imaging, Modelling and Understanding
–  MS-52: Analysis and Methods for the Simulation of Deformation, Failure and Coupled Processes Across Scales
–  MS-53: Characterisation and Modelling of Particle Shape
–  MS-54: Constitutive and Numerical Modelling in Geotechnics
Abstract submission is now open and the deadline is on 15th of November, 2019.  Access to submission is provided from the conference website (www.emi2020-ic.com) or directly at: https://www.openconf.org/emi2020ic/
For full details on each mini-symposia please visit: https://sites.durham.ac.uk/emi2020-ic/accepted-minisymposiums/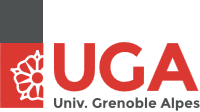 Vi trasmettiamo il seguente annuncio, ricevuto dal Prof. Gioacchino (Cino) Viggiani dell'Université Grenoble Alpes.
We (Edward Andò and Cino Viggiani) are looking for outstanding candidates for a PhD project we have that is starting this October at Laboratoire 3SR, Grenoble. It's to do with packing and deformation problems in granular materials varying shape and friction, as well as Level Set DEM. The PhD is within a European grant which includes some industry contacts and a secondment in Germany.
See pdf file for further details and how to apply: CALIPER_AnnouncementText_ESR8
Application deadline: 15th August, 2019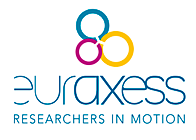 MATHEGRAM is an MSCA Innovative Training Network (ITN) funded by the EU.
Granular materials, such as soils, agricultural seeds, metallic and ceramic powders, and pharmaceutical powders, are common in nature and have many industrial applications. They possess unique physical properties and a complicated flow behaviour. MATHEGRAM aims to improve our understanding of the thermomechanical behaviour of granular materials.
MATHEGRAM is now recruiting 15 Early Stage Researchers (ESRs). Each ESR will work at a beneficiary institute with a 36-month employment contract and will register as a PhD at a European University within the MATHEGRAM network or affiliated universities. Each ESR will also receive additional training at the network level and undergo secondments at academic and/or non-academic MATHEGRAM partners.
More information at: https://euraxess.ec.europa.eu/jobs/338785