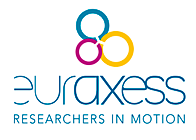 MATHEGRAM is an MSCA Innovative Training Network (ITN) funded by the EU.
Granular materials, such as soils, agricultural seeds, metallic and ceramic powders, and pharmaceutical powders, are common in nature and have many industrial applications. They possess unique physical properties and a complicated flow behaviour. MATHEGRAM aims to improve our understanding of the thermomechanical behaviour of granular materials.
MATHEGRAM is now recruiting 15 Early Stage Researchers (ESRs). Each ESR will work at a beneficiary institute with a 36-month employment contract and will register as a PhD at a European University within the MATHEGRAM network or affiliated universities. Each ESR will also receive additional training at the network level and undergo secondments at academic and/or non-academic MATHEGRAM partners.
More information at: https://euraxess.ec.europa.eu/jobs/338785