Home » Posts tagged 'micromechanics'
Tag Archives:
micromechanics
Il  Department of Civil and Environmental Engineering dell'Università di Strathclyde (Glasgow, UK) e il Department of Architecture and Civil Engineering dell'Università di Chalmers (Svezia) selezionano candidati per un dottorato sul tema 'Clay micromechanics: from experimental  evidence at the nano/micro scale to particle-scale modelling via Discrete Element Method'.
Durata: 3 anni
Borsa: £1230/mese
Data di inizio: quanto prima possibile ma, in ogni caso, non oltre il 30 settembre 2019.
Si richiede un voto di laurea non inferiore a 104/110 (possibilmente 110/110). Per ulteriori informazioni contattare il Prof. Alessandro Tarantino (alessandro.tarantino@strath.ac.uk).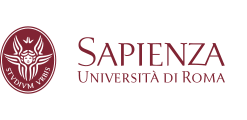 In occasione del prossimo convegno organizzato dall'AIMETA (Associazione Italiana di Meccanica Teorica e Applicata), che si terrà a Roma Sapienza dal 15 al 19 Settembre 2019 (http://www.aimeta2019.it/), è stato organizzato un Mini-Simposio, proposto da Claudio Tamagnini, Cristina Jommi e Angelo Amorosi, dal titolo "Theoretical, Numerical and Physical Modelling in Geomechanics: from the micromechanics of granular materials to geotechnical engineering applications".
È possibile inviare sommari entro il 28 Febbraio 15 Marzo 2019, seguendo le indicazioni riportate in http://www.aimeta2019.it/autori/. Le memorie (in lingua inglese) saranno pubblicate da Springer nella serie "Lecture Notes in Mechanical Engineering", indicizzata in Scopus e WOS.
Si auspica una qualificata e numerosa partecipazione all'evento.
Ulteriori dettagli nell'avviso allegato: Mini-Simposio AIMETA 2019_updated

Il  Department of Civil and Environmental Engineering dell'University of Strathclyde (Glasgow, Scotland, UK) offre due posizioni di dottorato sui seguenti temi:
1) Clay micromechanics: from experimental  evidence at the nano/micro scale to particle-scale modelling via Discrete Element Method
2) Engineering  vegetation to stabilise geotechnical structures: developing open-air portable laboratory to design vegetation-based remedial measures
Durata: 3 anni
Borsa: £1230/mese
Scadenza della domanda: 25 ottobre 2018
La data di inizio è prevista tra gennaio e febbraio 2019. Si richiede un voto di laurea non inferiore a 104/110 (possibilmente 110/110). Per ulteriori informazioni, contattare il Prof. Alessandro Tarantino (alessandro.tarantino@strath.ac.uk)