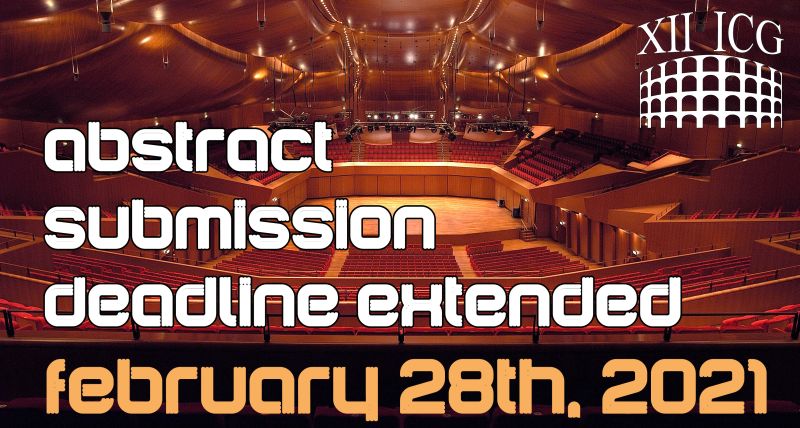 The Italian Geotechnical Society (AGI) and the Italian Chapter of IGS (AGI-IGS) invite you to attend the 12th International Conference on Geosynthetics, 12 ICG, which will be held in Roma, Italy, from 18 to 22 September 2022.
The geosynthetics and geotechnical engineering community has reached full awareness over the last two decades, and the whole geosynthetics industry has focused on the sustainable use of geosynthetics in a variety of innovative as well as consolidated applications.
Hence 12 ICG intends to become the base for the next step and the conference theme will be: Geosynthetics, Leading the Way to a Resilient Planet.
Abstract submission deadline extended to February 28, 2021
The Organizing Committee of 12th International Conference on Geosynthetics (12 ICG) invites all geotechnical and geosynthetics professionals and academics to submit abstracts. For information please visit the web-site: https://www.12icg-roma.org/