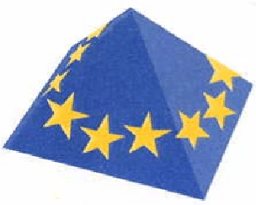 The ALERT Workshop 2019 (30th Edition) will be held in Aussois from 30th September to 2nd October, 2019.
Session 1: "Upscaling in Geotechnical Engineering"  – 30th September 2019
(session in honor of the 70th Anniversary of Roberto Nova)
Coordinators: Claudio di Prisco (claudio.diprisco@polimi.it) and Cristina Jommi (cristina.jommi@polimi.it) (Politecnico di Milano, Italy), Claudio Tamagnini (Università di Perugia, Italy, claudio.tamagnini@unipg.it)
Session 2: "The mechanics of root-soil systems: from microscopic to macroscopic approaches" – 1st October 2019
Coordinators: Evelyne Kolb (PMMH & Sorbonne Université, evelyne.kolb@upmc.fr), Luc Sibille (3SR & Université Grenoble Alpes, luc.sibille@3sr-grenoble.fr)
Session 3: "Computational methods in snow and avalanche release mechanics" – 2nd October 2019
Coordinators : Johan Gaume (SLF Davos, Switzerland, johan.gaume@epfl.ch ), Pascal Hagenmuller (CEN, Météo-France , France, pascal.hagenmuller@meteo.fr), François Nicot (IRSTEA, France, francois.nicot@irstea.fr), Guillaume Chambon (IRSTEA, France, guillaume.chambon@irstea.fr)
Abstracts can be submitted to the three sessions. Please submit your abstracts by email directly to the coordinators using the workshop abstract form.
Deadline: 30th April 2019
More information at:http://alertgeomaterials.eu/2019/02/alert-geomaterials-workshop-2019/; http://alertgeomaterials.eu/2019/02/alert-workshop-2019-call-for-abstracts/